Products > FileMaker > FileMaker Pro Server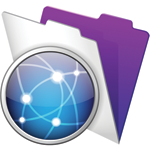 FileMaker ® Server
Fast, reliable server software
FileMaker Server is fast, reliable server software to securely share data with groups of FileMaker Pro and FileMaker Go users and to extend solutions to the web. Get 24/7 availability and reliability, remotely administer and maintain databases with ease, and get time-saving automation capabilities.
Upgrading from a previous version of FileMaker Server?
Get breakthrough web technology, an all-new HTML5 Admin Console, stronger security, improved SSL certificate management, TCP/IP port consolidation, container field improvements, and more.